Montessori Mississauga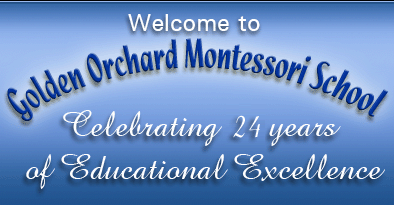 Currently accepting registration
for the 2016 - 2017 school year
We invite you to visit us and discover the difference,
as you seek the best for your child
 

Why Montessori ?



Montessori offers an extremely advanced and innovative academic program, supported by over a hundred years of research. The foundation established by the Montessori Method of Education is recognized by child psychologists, developmental researchers, teachers, schools and colleges worldwide.


Among the myriad of benefits derived from Montessori education, below are some of the most recognized:


• Montessori children are: Joyful and creative learners; better socialized and able to solve their conflicts; fluent readers and able to understand advanced mathematical concepts; very independent and posses high self-esteem; respectful of their surrounding environment.


• Children learn at their own pace through individualized and specially tailored lessons, thus securing a thorough understanding of the subject, and a solid sense of confidence and achievement.


• Lessons are introduced in stages starting with simple and concrete, which allows for a comfortable learning pace and instill a sense of success. Throughout the following years, the lessons are then repeated and reintroduced with added levels of abstraction and complexity, without the child being aware of it, thereby strengthening the child's independence, self-confidence and self-esteem.


• The curriculum is organized into overlapping rather than individualized subjects. This approach enables children to study the various aspects and levels of a particular topic over extended periods of time, thus cementing its understanding and avoiding mere memorization.


• Multi-age class groups allow for advanced cross-learning and thorough socialization.

In order to obtain the full benefit of the Montessori experience, the Montessori curriculum should be introduced in the early years of a child's life (ideally at 18 months of age, but at least by 3 years of age) and continued at least through 6 years of age (which includes the child's kindergarten year).